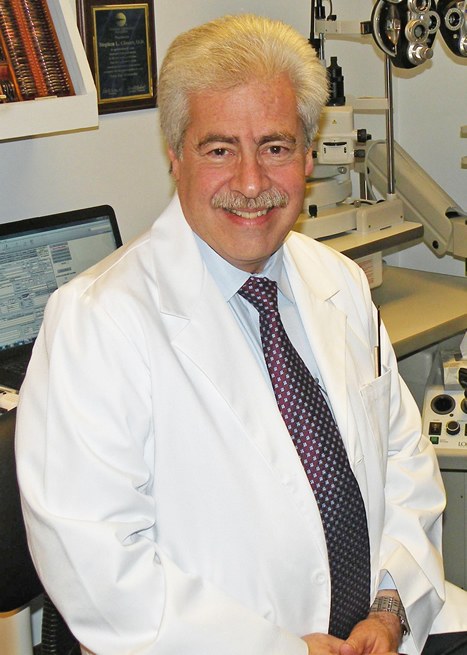 About Dr. Stephen Glasser
With over 36 years of experience in the field, Dr. Glasser is at the forefront of technology.
Dr. Glasser is a graduate of the Pennsylvania College of Optometry in Philadelphia and completed his undergraduate studies at the Ohio State University.
Having practiced in Washington, D.C. since 1976, Dr. Glasser's expertise has been sought by known media groups such as ABC, NBC, CNN, The Washington Post, Washington Magazine, the Vision Council of America, the US Drug Enforcement Agency, and the American Automobile Association.
Dr. Glasser was recognized by his peers as practicing to the highest standards of excellence and appointed Fellow of the American Academy of Optometry.
Who is Stephen Glasser?
Stephen Glasser has truly dedicated his life to helping people with vision problems.
Dr. Glasser stays on top of the latest technologies, techniques, and instruments.
"If you don't continue learning, you cannot truly serve your patients."
Today he is the only optometrist in the Washington, D.C. area who has advanced training in computer ergonomics, having received his certification on computer eye care through the University of California-Berkeley.
Other Certifications
Diagnostic Pharmaceuticals Certification
Therapeutic Pharmaceuticals Certification
Past and Present Affiliations
American Optometric Association
Optometric Center of the National Capital Region
Optometric Society of the District of Columbia
Mid-Atlantic Vision Service Plan
American Academy of Optometry
Optometric Council of the National Capital Region
Vision Service Plan Board of Directors
SOLA Optical Speakers Bureau
Dr. Glasser in the Washington Post
Computers and Your Eyes
You: Improving Eye Contact
Use Care with Contact Lenses
Computers and Near Work
Optometry: A Better Definition
Contact Lens Wearer's Responsibility
Causes of Eye Strain
It has always been Dr. Glasser's philosophy to provide the finest eye care to those in the Washington area, using the most advanced techniques and the latest state-of-the-art materials.
Set up an appointment with Dr. Glasser
About The Team
Our highly trained assistants are the face of our practice.
From the moment you come in the door, one of these professionals will devote herself to ensuring your consult goes without a glitch.
Behind every great doctor, there is a team of people who makes it all possible. Without these amazing professionals, Dr. Glasser's practice would not be the same.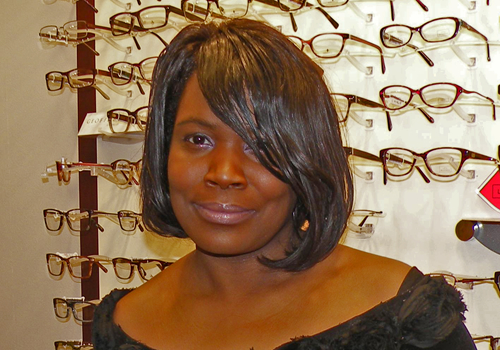 Michele
"Originally from the sunshine state of Florida, I bring over a decade of experience as an Optometric Assistant."
Michele has a keen sense of humor and a great fashion sense that makes patients feel comfortable and confident when helping them through testing or when selecting their new eyewear.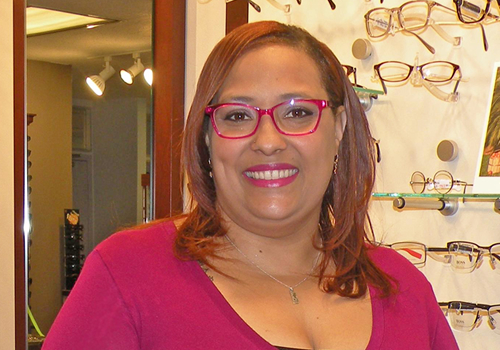 Kisha
"I love assisting patients in all of their eye care needs. Keeping myself knowledgeable in the newest eye care technology in order to suit all of your needs is both my passion and dedication."
Originally from Hawaii, Kisha brings the aloha spirit to each person she comes into contact with.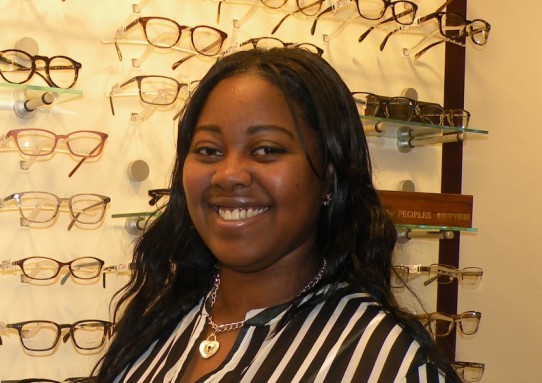 Tonya
"Born in Washington, DC, I have 12 years of experience in the optometric field. I love being an optometric assistant. It's always satisfying when I find the latest trend in eyewear, with the perfect design that fits the patient's needs for their vision, style and life."
In her spare time Tonya loves traveling and, most importantly, spending time with her family.